Important Tax Deadlines in 2021 Believe it or not, tax season is here. Are you prepared? Do you have all the tax deadlines listed on your calendar? ShoreSource Business Solutions is here to remind you of the most important dates.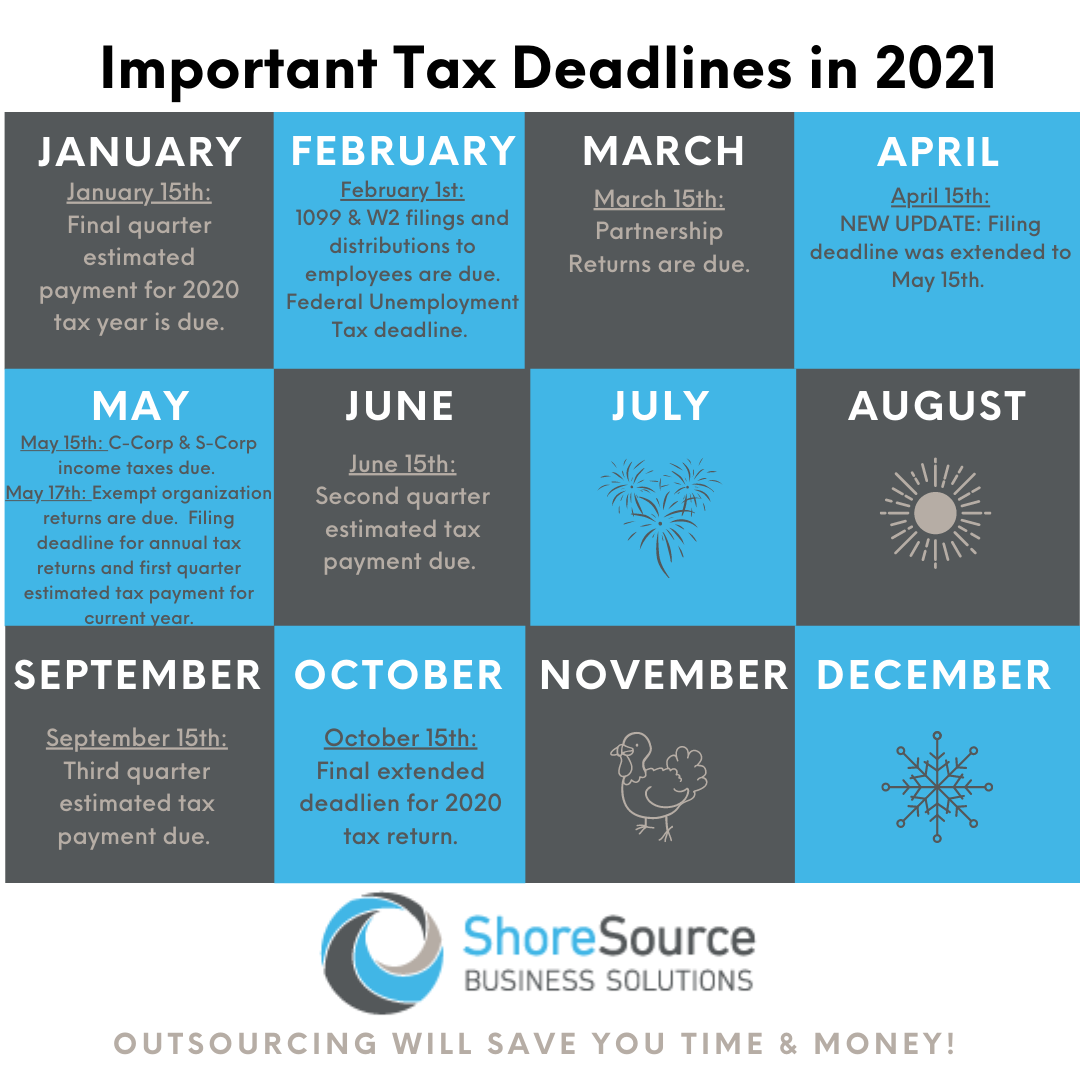 Your outsourced bookkeeper and accountant will help you remember these important dates, however as a Business Owner it is critical to keep up with these. Need help getting organized? Let us help you.
Are you interested in learning more about ShoreSource Business Solutions, LLC?
Feel free to reach us at 843.729.2961 or info@shoresourcebiz.com.
---